Calling All Nurses Who Want to Level Up their ECG Rhythm Knowledge!


Are you sick of letting ECGs confuse you?
Are you tired of only knowing the bare minimum?
Do thoughts of a Code Blue or RRT make you anxious?
Are you disappointed your nursing education didn't cover ECG rhythms enough?
You've tried googling it - that didn't work.
You've tried asking for help - only for others to make you feel stupid
Why didn't nursing school do a better job!
My name is Will Kelly, and I'm a nurse practitioner in the Emergency Department. I understand your frustration because I was in your same Dansko shoes!
When I started my first job on a telemetry floor - I didn't even know what telemetry meant! Little did I know I would be constantly interpreting patient's rhythm strips!
I had virtually NO idea what I was doing. My nursing education had failed me on this topic. Sure - I knew how to fold hospital corners, how to insert a foley, and I knew the side effects of a beta-blocker. But what I didn't know was how to read a rhythm strip!?
My hospital put me through an arrhythmia course and that helped a little, but I still felt lost. And what about those emergency rhythms that happen - I really didn't know what to do!
I've always been a go-getter and decided that I wouldn't be okay unless I felt 100% confident when interpreting a rhythm strip. 
So I put in the work. I researched online, read free resources, purchased resources like textbooks and digital courses, and eventually, I became confident in not only recognizing common rhythms but also knowing rare or complex arrhythmias as well. 
Even then though, I realized that most online ECG courses are not super practical. Sure - they help you interpret a rhythm, but they don't really focus on what I needed to be doing as the nurse for each rhythm. That's something I had to learn along the way while being an ER nurse, and now an ER Nurse Practitioner.
Why do these arrhythmias occur, and how can we fix it?
And that's why I'm so excited to tell you about this ECG resource specifically designed for nurses!
INTRODUCING...
The ECG Rhythm Master
---
The ultimate video guide to teaching you how to interpret a cardiac rhythm strip, recognize arrhythmias, and know what to do about them
Made specifically for nurses!
With this video course, you will learn how to...
Identify ALL cardiac rhythms, both good and bad
---
Learning how to read an ECG rhythm strip can be difficult. With all the marks and tracings - it is easy to feel lost. The training in this course extensively covers every type of normal and abnormal cardiac rhythm there is! You will learn how to identify each arrhythmia, and how to differentiate it from similar rhythms. 
Know the P-QRS-T Inside and Out
---
To accurately identify rhythms, you must become an expert on what each wave, interval, and complex is all about! Recognize any abnormalities with each wave or interval, and know what could be causing it. Understand what a pathologic Q wave is, how to recognize ST depression or elevation, and even how to identify a STEMI (heart attack)!
Understand the pathophysiology of WHY and HOW arrhythmias occur
---
Learn not only what each arrhythmia looks like, but actually understand why and how they occur. We will go over cardiac anatomy, action potentials, cardiac conduction, and how the nervous system affects the heart! For each arrhythmia, we discuss specific causes for each arrhythmia as well as any associated comorbidities.
Obtain a 12-lead ECG or Rhythm Strip
---
It's kind of important to know how to actually hook up an ECG! You will learn exactly what a lead is, where to place the electrodes, and how to get excellent conduction. We also discuss the difference between a 12-lead ECG and continuous telemetry, and why each one may be ordered.
Manage Arrhythmias like an Expert
---
With so many possible arrhythmias, there are even more potential treatments! Even if you're not actually putting orders in, it's so important to know what may be ordered and how to administer the medication or the procedure. Know which medications to give, and any nursing actions or specific monitoring that will be needed!
Perform Emergency Procedures and Administer Life-Saving Medications
---
Nurses are front and center when any emergency occurs. Many of these arrhythmias can cause severe life-threatening emergencies. There are specific video tutorials on how to actually perform electrical cardioversion for unstable tachycardia, transcutaneous pacing for symptomatic bradycardia, and defibrillation for pulseless ventricular arrhythmias. Know which vagal maneuvers actually work and how to administer adenosine for SVT!
AND SOOO MUCH MORE!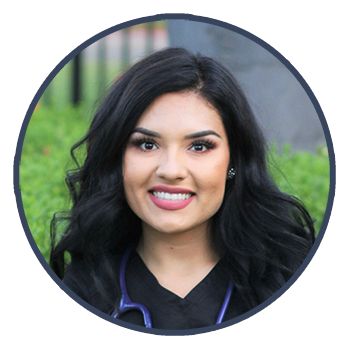 FEEDBACK FROM STUDENTS
Olga Ochoa, BSN, RN
This course is user-friendly and aesthetically pleasing. It is simple to follow and information is provided in clear terms. I am pleased that the information is provided via text, images, and audio... The education provided is up to date and applies to bedside nursing... The education is provided in a clear easy way and makes it more enjoyable to study compared to reading a 300+ page textbook. I have only reviewed 20% of the material and cant wait to continue/complete this course!
There is so much ECG content in this course
So much time was put into the graphics and visuals of this course to give you the best experience possible!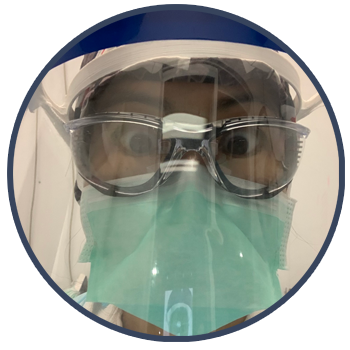 FEEDBACK FROM STUDENTS
Neige Var, RN
"What a really fantastic course. Thorough , interesting and clear."
"Highly recommended for those in school and for those who want to deepen their understanding and acquire pertinent knowledge."
"I felt very engaged and found the whole course really interesting. The whole set up of video plus written material worked incredibly well and I think it will appeal to all different types of learning styles."
When you Purchase, You'll Also Get These Awesome Bonuses...
Bonus #1. ECG RHYTHM GUIDE FOR NURSES eBook ($42 Value)
---
With this course, you will get the ECG Rhythm Guide for Nurses eBook. This accompanies the course and outlines everything in the course. You can download it, print it, or browse along on your iPad or computer while you go through the course! Or use this to reinforce the concepts in the video lectures.
Bonus #2. CODE CART MEDICATION GUIDE ($27 Value)
---
The code cart is a source of fear and intimidation for every nurse at some point in their career. Know this code cart inside and out, and that starts with knowing each medication, why it's given, how it's given, and the dosing! I included 10 medications which are usually stocked in the medication drawer!
Bonus #2. CODE STEMI ($22 Value)
---
CODE STEMI outlines anatomy and physiology of the coronary arteries, the pathophysiology behind acute coronary syndromes, and of course how to recognize ischemia and infarction on the ECG. It is super important for every nurse to know how to recognize a STEMI!
Lifetime Access and Future Updates
---
Medicine and nursing is constantly changing. The course will be updated with new graphics, material, and freebies added along the way. Check back anytime with your lifetime access, and you will get email reminders when a major change has occurred.
Who is this course for?
---
New Nurses and Student Nurses
Whether you're graduating nursing school or recently started your first nursing job, this is the perfect course for you to master ECG rhythms! This will take you from knowing basically nothing about cardiac conduction or arrhythmias, to being able to interpret them and know what to actually do as the nurse! 
Nurses Wanting More ECG Knowledge
Even if you've had years of experience, you may still be lacking on interpreting ECG rhythms. Maybe you're transferring to the ER, ICU, or Cardiac Progressive Care unit. There is so much information to learn, and this course is meant for those experienced nurses who aren't just comfortable "knowing enough", but want to push themselves and become an ECG Rhythm Master.
Who is this course NOT for?
---
Expert Nurses with a high level of ECG knowledge
Honestly, I think everyone can get something valuable from this course, even very experienced nurses. 
This course has loads of information on severe arrhythmias like ventricular fibrillation or tachycardia, but what about those rhythms that aren't as common?
Do you know how to interpret and manage multifocal atrial tachycardia, focal atrial tachycardia, AVRT associated with WPW, recognize delta waves, differentiate Left and Right bundle branches, and recognize and manage pacemaker malfunctions? If your answer is yes to all of these, then maybe this course might not be for you. 
Non-Nursing Professionals
This course was made for nurses in-mind, created by a nurse (and current nurse practitioner in the ED). HOWEVER, I thoroughly believe that any medical professional specialty will find this course useful, as the management of arrhythmias is helpful for nurse practitioners, physician assistants, Telemetry technicians, medical students, medical residents, and more!
Frequently Asked Questions


I'm a Nursing Student - Is this course for me?
Absolutely! While having a basic understanding of underlying anatomy and physiology could be helpful, there is an entire module dedicated to these underlying concepts. Everything will be taught from square one - there is no prerequisite needed! 
I'm not a new nurse - will I still find value in this course?
Absolutely! This course is intended for all nurses who want to level up their nursing knowledge when it comes to ECG rhythms! I truly believe every nurse has so much still to learn - even experienced ones! 
Will I need to purchase anything else once I buy the course?
I only recommend a PC or Laptop to watch the course, however nowadays the Teachable platform can also be downloaded on your smartphone or tablet. 
Do you offer any refunds If I don't like the course?
Absolutely. If you are unhappy with the course, then I would be happy to issue you a full refund. I am confident in the quality of this course, but if you find it lacking then please send me an email or contact me. Refunds must be requested within 30 days (please allow 2-3 business days for processing), and I ask that less than 50% of the course be completed. 
Do you offer any CEUs?
Yes! The ECG Rhythm Master has been approved to provide 7.0 contact hours through the ANCC! This means you may even be able to get reimbursement through your hospitals if you have a CE allowance.
Will I really become an ECG Rhythm Master after this course?
I believe this course is full of great resources, both text and video, and if you pay attention, take notes, and really put in the work - it will pay off. This course is designed to set you up with the knowledge and tools you need to build on to become that ECG Rhythm Master!
Will I learn how to Interpret 12-lead ECGs?
No. While we do go over how to obtain 12-leads, overview the 12 different leads, as well as recognizing a STEMI or contiguous Q wave or ST changes - we do not discuss in-depth 12-lead ECG interpretation.
What format is the content delivered in?
Video! You will have video lectures with engaging graphics. There are even step-by-step tutorials for emergency procedures like transcutaneous pacing or cardiac defibrillation. There are also pre-made notes for each chapter taken from the ECG Rhythm Book for Nurses (provided complimentary with the course). 
Can I find this information for free online?
Yes and no. There are great resources for learning ECGs, and I reference them throughout the course. However, this course was created using information from paid resources like UpToDate, ECG and Emergency Textbooks, as well as some online free resources. All this information has been compressed and synthesized into an easy-to-follow format that is best suited for learning. 
Is this Evidence-based?
Of course! I am always sure to make sure all of the articles on my website, as well as all of the courses that I create are evidence-based. It is imperative as health care professionals that we stay up to date and are always updating our practices, utilizing evidence-based medicine. I utilize UpToDate, educational textbooks, free evidence-based resources online, and online medical information databases. All of my references are cited in APA at the end of each video and posted in text at the bottom of each PDF lecture.
Do you ever update the course?
Yes! I am always listening to feedback and trying to make this course the best ECG product available for nurses! I will email you whenever there is a major update, and you will of course have free access to any future versions of the course!
Is there a time limit to complete the course? How long do I have access?
There is absolutely no time limit - you have life-time access! Your access to this course doesn't expire, so you will continue to get lifetime access to this content including videos, bonuses, eBooks, and any future updates to the course!


Is my credit card secure?
Credit card security is extremely important to us. I'm a nurse practitioner - so I let the experts handle the money. Teachable is a very reputable site that sells millions of dollars in digital products and courses. They handle the payments, and you can feel safe and comfortable that your transaction is 100% safe from fraud.
How do I get started?
Scroll down, click the big red button, checkout, and you'll get immediate access to the course!
William Kelly, MSN, FNP-C
Hey there, nurse friend! I'm Will, and I run an online nursing education blog designed to help new and experienced nurses with their clinical knowledge and skills. 
I love nursing and medicine, and I love creating nursing content that is easily digestible, visually appealing, and clinically helpful. 
Let's be honest - there's way too much fluff in nursing! Because of this, I create tangible clinical tips, tricks, tutorials, and digital courses to help you level up your nursing!
When I became a nurse, I always felt like my ECG knowledge was lacking. Starting out on a telemetry unit, I quickly learned the basics, but often was stumped at the more complex rhythms. 
During emergencies like cardiac arrests, I was always so frightened of the identification and clinical management of different arrhythmias.
Eventually, I transitioned to the ER, and this forced me to take the initiative and learn. My ACLS course definitely helped, but I had to spend hours online figuring out for myself how to interpret an ECG rhythm strip.
But it was worth it, and even as an advanced practice nurse, I am still learning more and more every day! That's the beauty of medicine - there is always something to learn and always something to keep you humble!
I encourage you to take the next step in your education, for you and your patients. 
Let's do this thing together!
-Will Kelly, MSN, FNP-C